THE MAINE COON CAT
The Maine Coon is the only native North American longhaired domestic cat. The Maine Coon breed is thought to have originated in Maine, where they developed into a sturdy cat ideally suited for harsh winters. The Maine Coon is known for it's loving nature, kind disposition and great intelligence. They are often referred to as the "Gentle Giant", and posses dog-like qualities. Maine Coons are great with children and dogs, as well as other feline friends.
Hello, my name is Cammy. My family and I would like to welcome you to our website, and we invite you to take a look at our beautiful, loveable Maine Coons!! We are a small hobbyist cattery located in Cedar Rapids, Iowa. We are proud to be a FeLV and FIV negative cattery. All of our cats/kittens are sold with a written health guarantee. If you have any questions or would like to be placed on our waiting list, please contact me. We would be happy to answer any questions you may have!!
WE NOW HAVE 4wd POLYDACTYLS!!!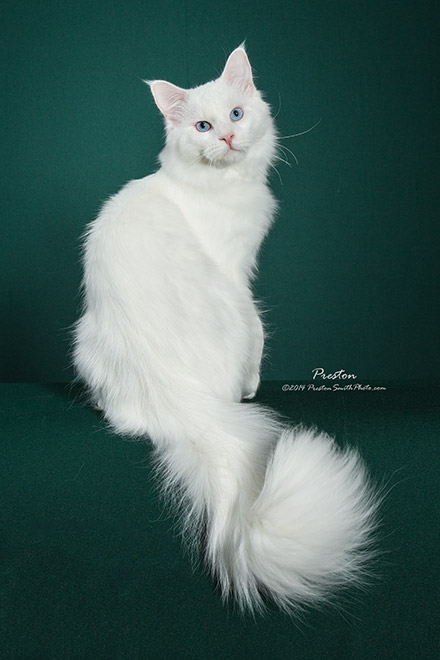 Wild Pride Avalanche - Solid White/Blue Eyes - Alter

Updated 4/22/2019


NEW KITTEN AVAILABLE FOR ADOPTION!!!!!



​